Belgian Malinois featured in New York Times bestseller
Belgian Malinois play a key role in defending our nation as military working dogs, many of which are featured in the New York Times bestselling book Soldier Dogs: The Untold Story of America's Canine Heroes by Maria Goodavage, including Davy N532 and LexL479, pictured.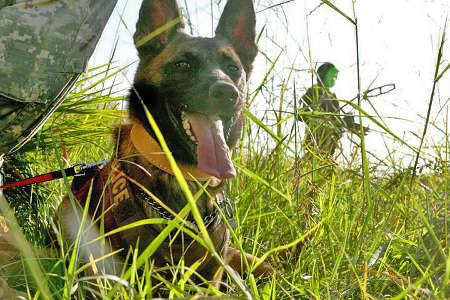 Lex 479 and his handler would go to sleep in the foxholes they shared while on patrol in Afghanistan. Soon after his handler fell asleep, the Belgian Malinois would crawl out from their tarp-protected foxhole and stand guard over him through the night--often in torrential rains.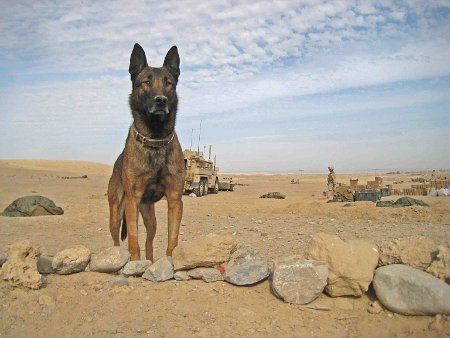 ---